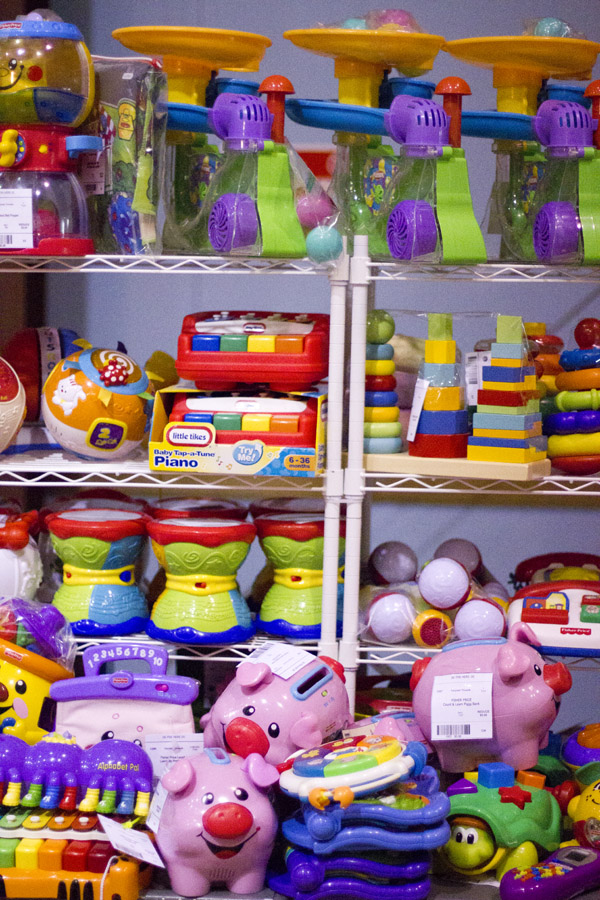 QUALITY – We inspect each and every item to be sure that you have only the highest quality children's items to choose from.  Find top brands and toys for all ages.
PRICING – Everything is priced to sell! Shop with us and make your dollar stretch! Why pay full retail price when you can get new and like-new items at bargain prices?
COMMUNITY– Fairytale Threads brings families together and provides a great way to recycle items. This event keeps great kid's items out of landfills and gives you a chance to be involved while making the most of your family budget.

COME EARLY – As with any great sale, specialty items and high-demand items go fast so come early for the best deals. Consider registering as a consignor to get a presale pass!
COME READY – We have some tips to helping you shop comfortably and conveniently:
• Bring a list of your children's clothing and shoe sizes. Trace the bottoms of current pairs of shoes to see how they compare in size.
• Bring a canvas shoulder bag or a laundry basket to hold all the great deals you're going to find.
• When possible, leave your kids at home with dad so you can really shop.
• Be sure to check both the boys and girls sections in the sizes you need for cute gender neutral colors and styles.