About Us
Fairytale Threads is run by Alecia, a Round Rock mom who loves saving money and recycling the things we don't use anymore into money we can!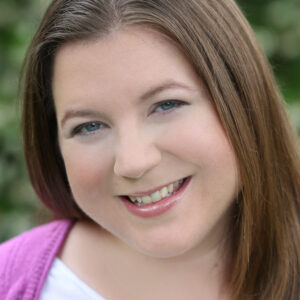 Tell us a little bit about yourself and your life before you were a Mom.
I went to school at the University of Georgia and graduated with a degree in Fine Art in 1998.  I was lucky enough to spend a semester in Italy. Highlights include: touring the Sistine Chapel with my Italian Renaissance Art History professor and visiting with cousins I had never met before!  After graduation, I married my highschool sweetheart and we moved to North Carolina. We lived there for two years and I worked in sales and freelance photography.
What is Fairytale Threads?  How did it come to be?
Fairytale Threads is an event that allows families to sell all of their gently loved items for babies, toddlers and kids that are ready to pass on to other families. It is also an opportunity to get great deals on items for their growing children.  All of the items that our families bring in are checked for quality.   We have over 4,000 shoppers during our 5 day event and an amazing community of women.
When my daughter was born, we moved to the Atlanta area.  There were many consignment events there to shop for all the clothes and toys I needed!  I was able to convince my MOMS Club to try one as our charity fundraiser.  When I moved to the Austin area, I led my new MOMS Club in two consignment events before I decided to go bigger and fill the consignment event void in Austin.  It is a labor of love and the women that are a part of it are a huge inspiration.
You are expanding this year correct?  Tell us a little bit about that exciting update!
Fairytale Threads began in Round Rock and has been growing in the Round Rock/Cedar Park area for 5 years. With consignors and shoppers  from as far away as San Antonio, Waco, and College Station, we realized that an Austin sale would would help to serve a new area with a lot of demand. The Austin event will be in June, featuring clothing, gear, books, toys, and maternity wear for all seasons and we will continue to have Spring and Fall Events in Cedar Park!
Why should people consign?
Being a consignor has many benefits:
·         Structured timeline to get rid of what the kids don't need, wear, use or play with anymore.  When registration opens, our consignors take a good look around to get rid of what their family doesn't need.
·         The opportunity to recoup money spent on those must have items.  There are many things that save you with a new baby or that toddler on the move, but they are only needed for a few months.  Consignors take those items that have years of use left, and sell them at the event.  Within 10 business days of the event's end, they have a check!
·         Being involved.  Not just in the event itself but in the community that surrounds Fairytale Threads.  We have moms from all walks of life and we come together and make amazing things happen.  We support each other and the Round Rock Area Serving Center- making an impact.
·         Consignors get to shop early and consignors who volunteer can increase their consignor percentage, getting more money from each item they sell, and shop first.  Being in the door early is huge.
·         By consigning, you know your gear, toys and clothes will continue to be used by another family.  The recycling aspect hits you when you see the space filled to the brim at the beginning of the event- these are all items that the families don't need any more.  By the end of the event, the empty racks and complete void of toys and strollers resonates the reuse and money saved by all the savvy families.
What drives your entrepreneurial spirit?
I have always been one to think outside of the box.  I love having the ability to empower moms and families to make the most of what they already have and to share with each other with this event.  The main drive of my entrepreneurial spirit is my need to create and experiment with ideas.  I love collaborating with women to make things better every time.
Consingor Log In:

Upcoming Dates

Support Our Sponsors

Connect With Us