Step 1: Register
You can earn 65-80% of your items sale price!
To register to consign with Fairytale Threads, simply choose one of the options below:
Are you trying to register for the next event but your consignor number can't be found in the system?
If you have consigned in Cedar Park or Round Rock and are newly registering for the Austin Event, you may need to register as a new consignor. Once you get your new consingor number, email us at manager@fairytalethreads.com and let us know your old and new consignor numbers. We will change your new number to match the old so you can transfer your inventory. You will only have to do this once so your information will be in both accounts.
Need to transfer inventory from one event to another?
This video can help.

Why should I become a consignor?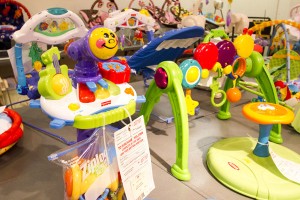 It is the perfect way to recycle and get a chance to shop early for the treasures you are looking for. With our sale, there is no need to haggle over prices as you would if you had a garage sale. There is no need to filter through dozens of emails and risk someone not even showing up to pick up the item(s) you are trying to sell online. We have advertised in local publications that will reach over 170,000 homes in our area including Kids Directory, Impact News, online venues, and sales fliers to daycares, preschools, and child-oriented businesses. We will display your items organized on clearly labeled racks in preparation for a highly anticipated sale. As a consignor, YOU get to set your own price and get 65% of the sale price. YOU decide whether your items be reduced to 25-50% off, be donated or come right back to you for the next sale. YOU have the opportunity to work volunteer shifts to get up to 80% of the sales price of your items and get to shop before the public. This is YOUR sale!We thank you for your interest in becoming a consignor with us. What better way to make some money than by selling kids clothing and items that you are done using! The average consignor check for our events is over $325! Not only is it a way to add to the bank account, but as a potential shopper, you are also doing your part to help reduce, reuse and recycle.
We invite you to help us support our community. Fairytale Threads will be donating canned food and dry pantry items to the Round Rock Area Serving Center.
Please bring an item and donate it at the door.For the complete details, please click here to see our guidelines.
June 2013 Event

Sunday, June 23rd
o 9am-1pm Event set up
o 2pm-8pm Consignor drop off appointments

Monday, June 24th
o 10am-8pm Consignor drop off appointments

Tuesday, June 25th
o 2pm-4pm 20 Hour Volunteer Presale
o 4:00pm 12 Hour Volunteer Presale
o 5:00pm 8 Hour Volunteer Presale
o 5:30pm 4 Hour Volunteer Presale
o 6pm-9pm Consignor & Guest Presale

Wednesday, June 26th
o 5:00pm New Moms Presale

Thursday, June 27th
o 10am-7pm Public Sale Day #1

Friday, June 28th
o 10am-7pm Public Sale Day #2 - 25% Off Many Items

Saturday, June 29th
o 9:30am Volunteer 50% Off Presale
o 10am-3pm Public Sale Day #3 - 50% Off Many Items


Consignor Pick Up 7-8pm