Want to Consign but having trouble finding the Time?
Express Tagging is an optional service we offer.  You will always make more money when you inventory and prepare you items yourself.  Express Tagging is a service we provide where you pay our expert taggers to inventory and price your items for you.  We have limited spots for our Express Tagging service.  We have three options for you to choose from.
Spots are limited and will be filled on a first come first served basis, so don't delay!
For all the details,  Click Here for our Express Tagging Agreement
Save
Save
Save
Save
Save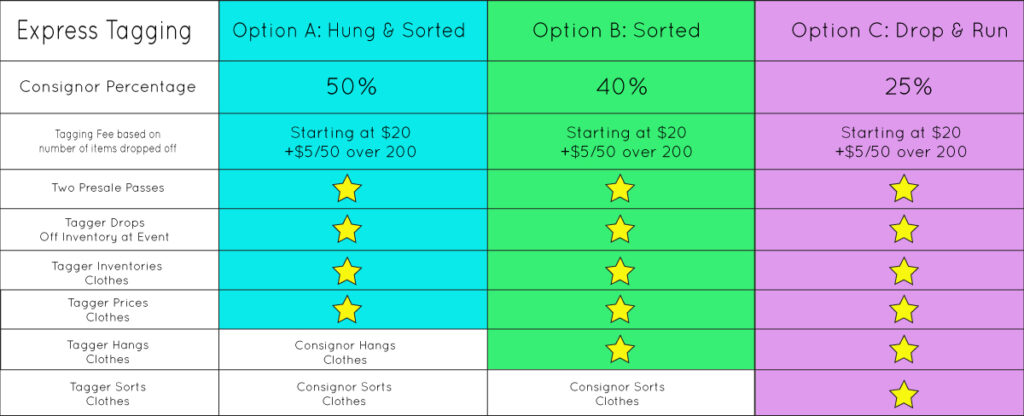 ---
Fill out the information below and we will contact you about express tagging: